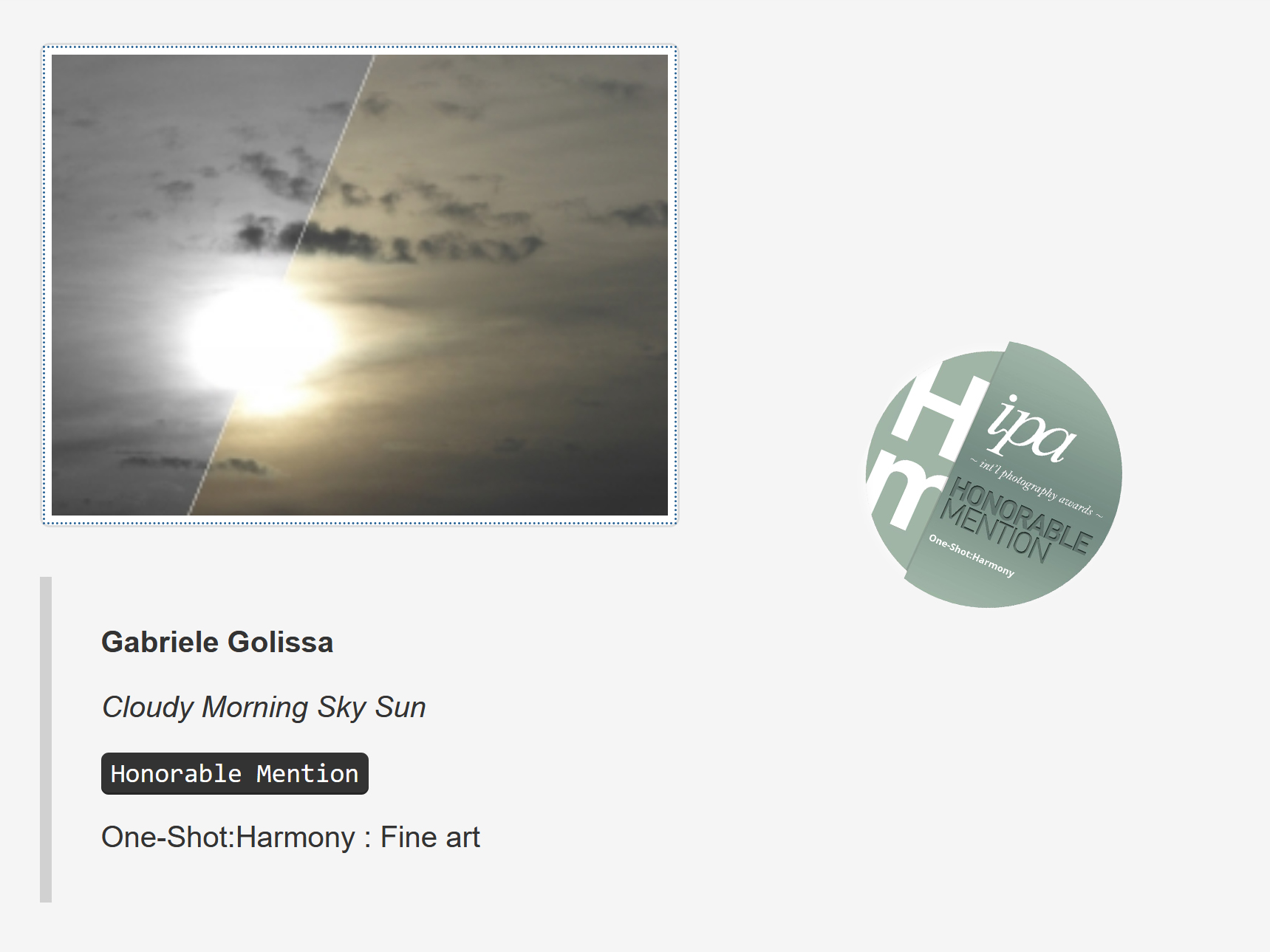 While still in retreat working on a project, it took me a while to find out that Cloudy Morning Sky Sun received an honorable mention in the fine art category of the International Photography Awards' One-Shot: Harmony competition.
While the world seems to be filled with discord and conflict at the moment, with this competition the IPA wanted to "highlight the beauty of unity and harmony that exists in all corners and in all aspects of life" and invited photographers from all over the world to share their take on harmony to show "how our differences and unique qualities can bring us together, how beautiful the world is because of the diversity that exists—in nature, in culture, in humanity."
This theme deeply resonates within me on both a personal and a professional level and I decided to enter Cloudy Morning Sky Sun as my interpretation of harmony. With this image I explore the ancient concept of Yin and Yang, two contrasting but also complimentary forces that interconnect to form a oneness. They ultimately describe duality not opposition: one cannot exist without the other. When both are in balance, harmony exists and oneness remains. When one predominates, the other is weakened and oneness is lost. I split the original image into a colored and a black-and-white part separated by a thin line. While the Sun in the colored part symbolizes Yang, it turns into a Yin-Moon in the black-and-white part. The line represents the Taiji, a border separating Yin and Yang and thereby erst creating duality.
I am absolutely delighted that the jury found my entry worthy of an honorable mention among such a variety of wonderful images. And I continue to believe that while we nowadays seem to live in a world of opposition, our true nature embraces co-existence and harmony.