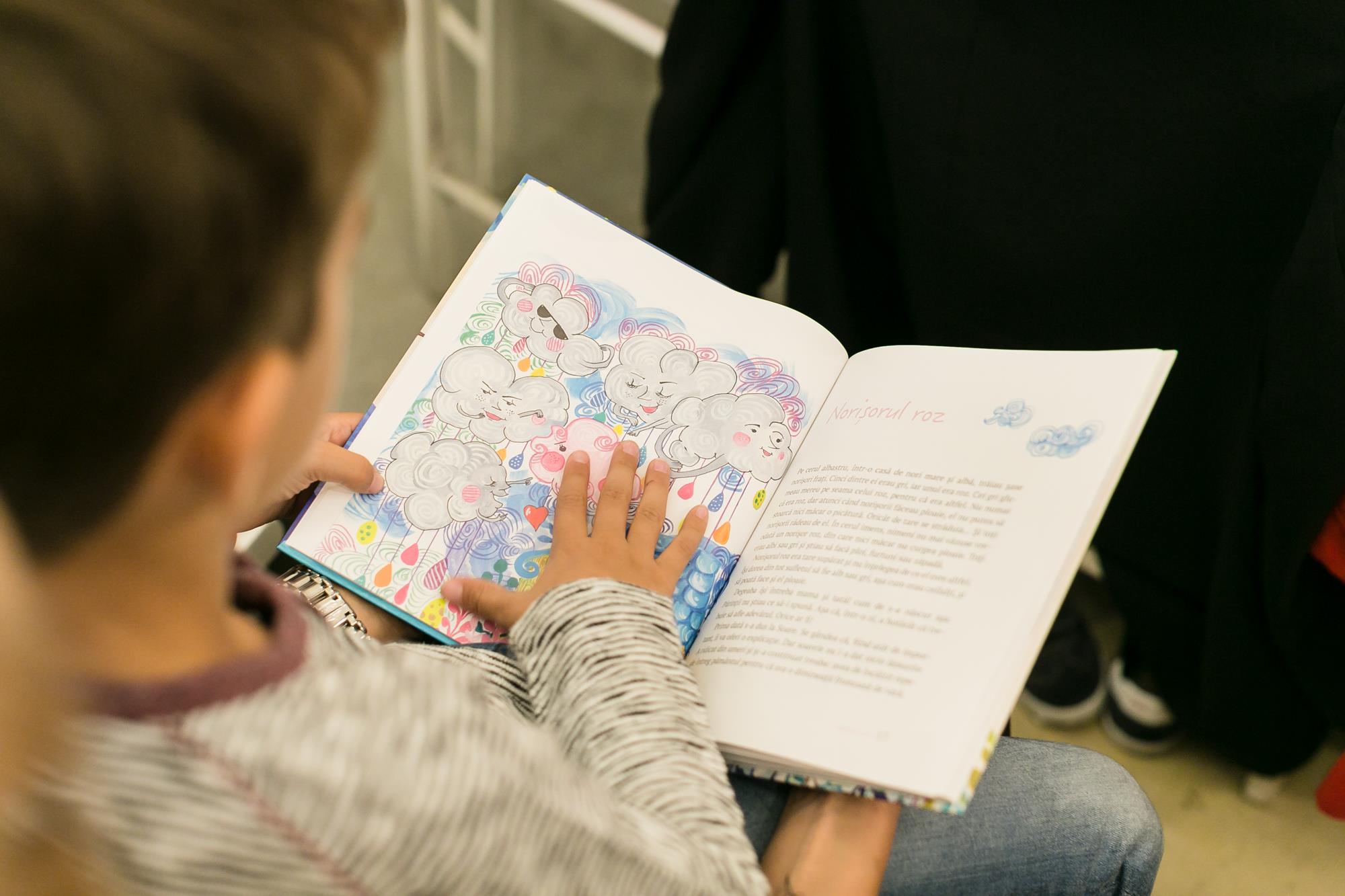 "Imagination has brought mankind through the Dark Ages to its present state of civilization. (…) The imaginative child will become the imaginative man or woman most apt to create, to invent, and therefore to foster civilization. A prominent educator tells me that fairy tales are of untold value in developing imagination in the young. I believe it."
—L. Frank Baum, The Lost Prinzess of Oz, 1917, Introduction
My friend and wonderful artist Lavinia Iulia Falcan has illustrated a children's book and I just love the Little Pink Cloud! So far the book is available in Romania and in Romanian only, but maybe it will we translated into English so that children (and their parents!) here can also enjoy Lavinia's wonderful pictures.
I met Lavinia earlier this year at "Emerging Visions / Plurality of Expressions" in New York where we both exhibited our art. She loves colors and indulges in them in her paintings, illustrations, and murals. Check out her art on her webpage and follow her on Instagram and Facebook!